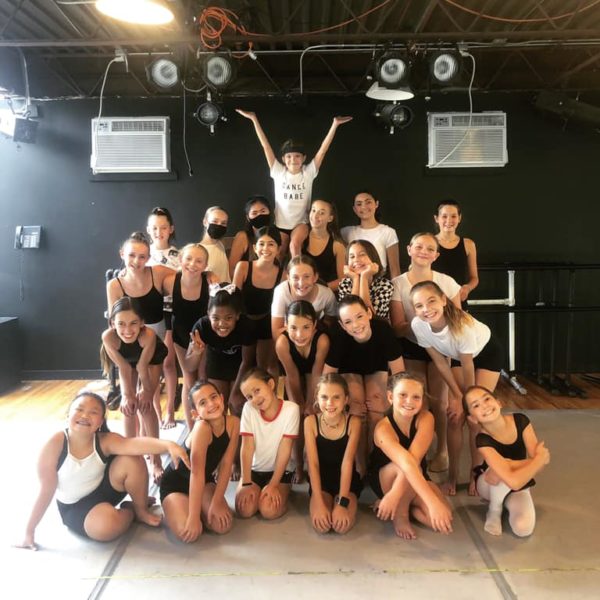 Register for Fall Semester - Registration opens at noon on July 10
Fall Semester August 7 - December 16
Click on Register Here.

 

Click on My Info tab.

 

Add your dancers to the family members section. 

Make sure to click yes that you pay for your dancer.

 

Update Credit Card Information

 

Click on Classes tab. Use the calendar tool to see classes offered

 

beginning August 7. Click on week to see all class offerings for each day

 

Click on class names to find a description of each class. Select your

 

class and click on

Sign Up Now 

Make sure you are signing up the correct family member for the

 

class.

 

Click on Make multiple Reservations and select the last day in December  for the class– Ensure it is for the correct child

enrolling in the class.

 

You will then be prompted to select a series or Membership for

 

the semester

 

Choose the Fall tuition pricing that corresponds to your selected

class.

Checkout. You will see a confirmation that your child is signed up

 

for class.

 

You will need to repeat this process for each child you are

 

registering.

 
PLEASE MAKE SURE TO ONLY SELECT SIBLING DISCOUNT PRICING IF YOU ARE PAYING FOR ADDITIONAL CHILDREN – THE FIRST CHILD YOU REGISTER MUST PAY FULL PRICE TUITION.
*Classes are subject to cancellation due to low enrollment by September 9.  If a class is cancelled we may ask dancers to switch to a different day or time.
We are so excited to announce that Mindbody has finally updated Cherry Creek Dance to Family Accounts!
You will now be able to see and manage schedules for each of your dancers.
With this update all clients will be prompted to create a family account when logging into mindbody.Please follow the prompts and please do not create a new account if you know you already have used Mindbody for registration/purchases for Cherry Creek Dance.
Ensure that you as the parent are the account owner or primary user.
You will be prompted to add family members if it doesn't automatically populate them into your account. You will need to update any missing profile information for each family member including billing.
You will be able to click on each child's profile to see their dance schedule, visit history, purchase history and account information.
Below is the link to a mindbody tutorial on Family accounts – please be sure to scroll to What if I already have a Mindbody account? as many CCD families are already familiar with using Mindbody.Please copy and paste -https://support.mindbodyonline.com/s/article/How-to-set-up-a-family-account-Family-Accounts?language=en_US
Schedule
Once you are registered for a MindBody account, you may use the schedule below to register for applicable classes.