Camps are filling up – Register Today!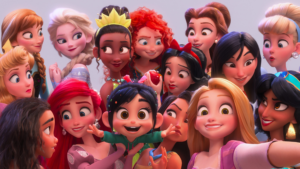 SUMMER CAMPS 
Let your dancer's dreams and wishes come true at our Cherry Creek Dance Themed Summer Camps! Monday -Friday 9:00-11:45am. Ages 2-9. We will dive into Ariel's and Moana's sea kingdom, Hip Hop with the Minions and Fancy Nancy, learn a tale as old as time with Belle and catch a sleigh to the kingdom of Arendelle with Elsa, explore the jungle with Simba and friends and sing with the seven dwarfs and many more fun filled adventures with lots of other characters too.
Each week join us as we explore each theme with tap, ballet, and jazz dance, yoga, crafts, movie and snack time. Family & friends are welcome to see a final performance on Thursday and Friday to wrap up the week. Don't miss the chance to be a part of our world this summer.
New this year, we will have a mix of themes each day with the final performance combining the themes. Camps will be held from 9:00am to 11:45am.
We will hold a short performance on Thursday and Friday each week where families can come see the dances learned by the campers. Please arrive by 11:15 on those days if your camper is enrolled and we will begin performances between 11:25 and 11:30. This is subject to change and we will email you if anything changes.
Time breakdown: Each day will include one hour ballet and/or tap class, thirty minutes of snack, crafts, and coloring, 20 minutes of movie and story time, 10 minutes of freeze dance and games, and one hour of choreography and additional styles of dance. Crafts and games are developmentally appropriate and will further enhance your dancer's creativity, growth, and continued passion for dance.
Requirements: Each dancer will need ballet and tap shoes(we have a retail store at the studio and can get you everything you need), a leotard and tights, and a healthy nut- free snack along with water.
Ages: 2-3, 4-5, and 6-9. Dancers will be divided depending on the number of students registered.
Camp Pricing –
Camp Pricing – 1 week camp (5 Days) $300, 4 days $275, 3 Days $210, 2 Days $140, 1 Day $75
(2, 3, and 4 days of camp must be used In same week)
***Additional Full (5 day) weeks of camp will receive a 20% discount per week***
All camps are non-refundable and non-transferable.
Dates changes are allowed up to May 15th after May 15th there is a $15 change fee.
While we do understand that life happens, we do hire teachers and buy supplies based on registrations, so we will be unable to refund any camp tuition. In case of an event/illness out of your control, you will be able to move your tuition to a different week for the same dancer and will waive the change fee of $15 for the 2023 year.
5/30-6/2 Moana/The Little Mermaid
6/5-6/9 Frozen/Beauty and the Beast
6/12-6/16 Encanto/Coco/Tangled/Princess and the Frog
6/19-6/23 Aladdin/Snow White/The Lion King
6/26-6/30 Cinderella/Mulan/Pocahontas/Alice in Wonderland/Annie
7/10-7/14 Encanto/Trolls/Leap/Raya and the Last Dragon
7/17-7/21 Moana/The Little Mermaid
7/24-7/28 Sleeping Beauty/Beauty and The Beast/Peter Pan/Mary Poppins
8/7-8/11 Sofia the First/Barbie/Cheerleading
8/14-8/18 Fancy Nancy/Minions/Super Heroes/Hip Hop