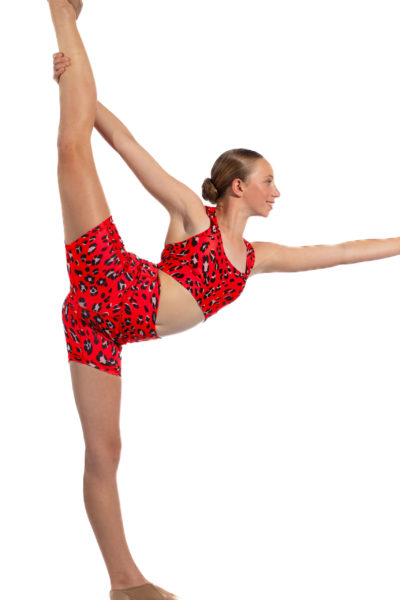 Strength & Stretch
This technique "utilizes the floor to correct and refine body alignment, and includes gentle exercises to strengthen joints, increase vitality, and help rehabilitate injuries without the pressure of gravity." It increases cardio endurance, boosts metabolism, and burns calories quickly. Through low-impact exercises that focus the majority of the body's weight centrally rather than in its extremities, it is effective for building muscle without becoming bulky. Just as standing barre work does, Strength/Stretch can improve stability and balance, as well as correct posture. In the ways it can strengthen the body's extremities and core simultaneously, students of the technique find that they feel changes in their bodies right away. This class is only offered for teens and adults.
Strength, Flexibility, Turns & Leaps
Our strength/flex/turns/leaps class starts with a full-body warm up, intense stretches to improve flexibility, and strengthening of the muscles needed for overall better control of a dancer's body. We work on core strengthening and exercises to improve extensions along with conditioning both in cardio and endurance exercises. The turns and leaps portion of class is exactly what they say in the title. We focus on improving both turns and leaps both technique and stylistically. We work on basics and very advanced tricks. This class is only offered to teens and adults.