Intensives are filling up – Register Today!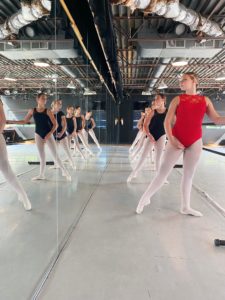 DANCE INTENSIVES 
The dances intensives will include ballet, pre pointe/pointe, yoga, jazz, tap, lyrical, modern, musical theatre, tap, hip hop, audition classes, and tumbling. We will have several guest instructors as well as some of our staff. The intensives are tons of fun and a great way to improve technique, try new styles, and learn a ton of choreography.
The intensives will be split into multiple studios with appropriate levels and class sizes.
August 7-11
Petites – Dancers age 6-9
Monday through Friday 10:30-2:00.
Beginning/intermediate Level II III – Dancers age 6-14
Monday through Friday 9:00-3:00.
Advanced/pre-professional Level IV V VI – Dancers ages 12-18
Monday through Friday 1:00- 7:00.
Intensive Pricing –
Petite Pricing – 5 Days $225.00
Beginning/Intermediate/Advanced – 5 Days $450.00
All intensives are non-refundable and non-transferable.