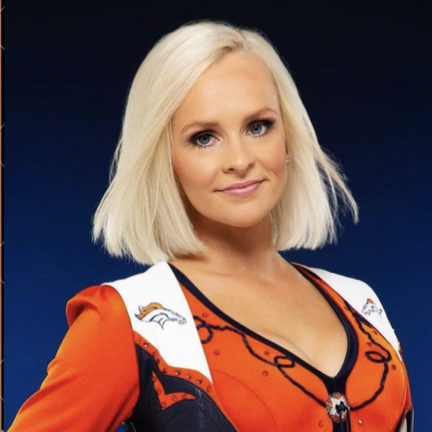 Allie BauerHip Hop Instructor
Allie grew up in Kearney, Nebraska, and started dancing at the age of three. Growing up, she trained in dance and gymnastics. Allie was on the dance team at Kearney High School, won Nebraska Young Artist's Award, became a 2-time All-American dancer, and danced in the London New Year's Day parade. In college, she danced at The University of Nebraska-Kearney and was a captain her senior year. After graduating, Allie danced for the professional hockey team, The Colorado Eagles for two seasons.
About Allie
Currently, Allie is a member of the Denver Broncos Cheerleaders!
Fun Fact: Allie has a Bachelor's Degree in Health & Physical Education and is currently a graduate student studying Early Childhood Education.