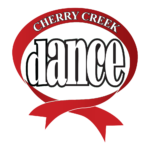 Leslie Seabeck, originally from the state of Wyoming holds a BFA in Theatre and Dance Performance. Leslie, in her 20th year of teaching started at the age of 17 in Cody, Wyoming at Cody Center For Performing Arts.  From a young age, Leslie aspired to become a dance instructor. This passion led her to attend the University of Wyoming and provided her opportunities to work with such choreographers as Ellie Sciarra, Tony Wagg, Lawrence Jackson, Generald Hambrick, Gail Benedict, Robert Sher-Machherndl, Maurice Watson, Darryl Thomas, and Kathy Vreeland.
After completing her degree, Leslie was presented with an opportunity to work with individuals with disabilities at the Cooper Center for the Arts in Laramie, Wyoming.  This non-profit organization provides opportunities for individuals with disabilities in all areas of life including the Arts.  During her six years there, she taught adaptive dance and music as well as choreographed and assisted with their theater productions.  Leslie was also teaching at Laramie Dance Center and in conjunction, she was choreographing and performing with the premiere dance company Ballet 7220, now Ballet Wyoming/Reformation Dance Company.
About Leslie
Leslie moved to Minnesota in 2012 and started instructing at Dance Spectrum in 2013.  She specialized in Tap, Jazz, and Ballet for dancers 4-13 years of age.  She also was the performance coordinator for their youth performing arts company, "All That Dance."
Leslie moved to Colorado and started teaching at Cherry Creek Dance in 2019.  She strives to pass along her knowledge, expertise, and passion to all her students no matter their age, level, or ability.
Fun Fact: I have 6 chickens – Oreo, Marsala, Kung Pow, Pot Pie, Sesame, and Orange.