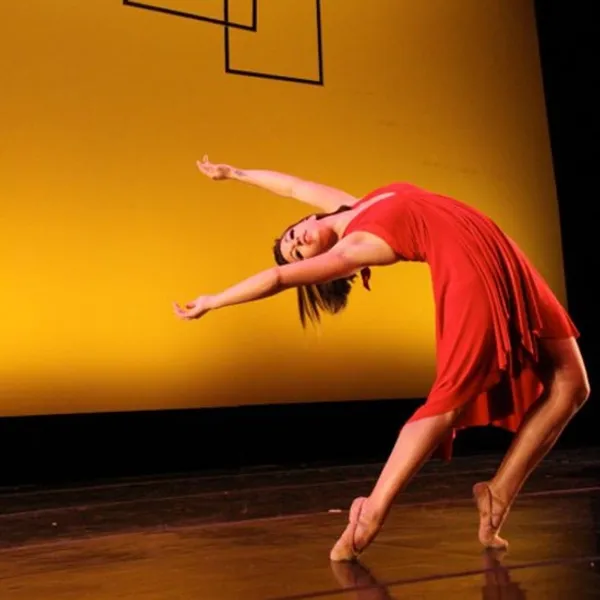 Sarah GonzalezGeneral Manager
Sarah Gonzalez began her training at the School of Music and Dance in Hanover, Pennsylvania. Studying ballet, jazz, lyrical, tap, hip-hop and modern with Robin Bowman, Dawn Glass, Lauren Swartz (Seigman) and Andrea Wimmer. Following high school graduation, Sarah continued her training at Shenandoah Conservatory in Winchester, Virginia as a dance performance and choreography major.
About Sarah
There she trained and performed intensively in ballet, modern, jazz, contact improvisation, and solo and group composition under the guidance of faculty artists Alan Arnett, Ting-Yu Chen, Maurice Fraga, Kim Gibilisco, Elijah Alhadji Gibson, Erica Helm and Linda Miller. While at Shenandoah she had the opportunity to take classes with many professional artists and company directors including Malcolm Burn, Alberto del Saz, Curtis Uhleman, John Lehrer, Lauri Stallings, Adriane Fang, Diane McCarthy, and Tiffany Mills. In 2009 Sarah performed at the 92nd street "Y" NYC, as part of the "Friday's at Noon" concert series appearing in works choreographed by modern dance and theatre genuis, Alwin Nikolais. In August of 2009 and 2010 Sarah was invited to attend the River North Chicago Dance Company's summer intensive program, where she learned and performed sections from pieces in their current repertoire. Sarah completed a Bachelor of Fine Arts degree in Dance in May of 2010, and immediately started teaching in the Washington D.C. area. Along with teaching, Sarah was also an active performer with DancEthos and Ekilibre Dance Company where she was apart of the "Exploring Hinterland- the Film", Choreography by Maurice Fraga and directed by Jennifer Simms.
Sarah joined the Cherry Creek Dance faculty and family as an instructor and front office staff. She quickly grew into the General Manager position and is going on 10 years with Cherry Creek Dance. Sarah continues to inspire the art and love of dance in Denver and across the country.